Traditional Bluegrass Music from East of the Continental Divide! 
These folks have shared stages in Montana for many years, dating back to the mid-1970s. Among them are National & State Fiddle Champions, Song Writers, Exceptional Instrumentalists, Great Singers and best of all, they are good friends who love what they do. 
Montana Standard's combined decades of experience, unique twin fiddles, tight vocal harmonies and rock-solid instrumentation produce an excitingly energetic sound unique to the region, perhaps to the country. Their reverence for the traditions of Bill Monroe, Flatt & Scruggs, The Stanley Brothers, Jimmy Martin, as well as vintage country music set the stage for a great show! 
The band has performed throughout the west and, with this solid lineup and fresh recordings, is expanding their performance schedule and festival presence. 
Great Music & Fun Time!
The Band
Larry Barnwell
Vocals and guitar
Larry grew up in the mountains of Western North Carolina around Asheville.  He started playing early under the influence of his dad, who was a singer, guitar player and a lover of all music, especially Bluegrass. He journeyed west right out of high school and eventually ended up in Colorado where he joined a popular band, the 'Monroe Doctrine'.  They traveled extensively for a number of years in the early '70's, passing through Montana at some point.  The beauty and majesty brought him back to stay.
Larry has lived in Montana since 1977, with a brief stretch back in Colorado.  He's played in several bands around the state including Poor Monroe, The Big Sky Boys, Chicken Lips and for the past dozen years or so has played with various Montana musicians called Montana Standard.  His love for the traditional style of Bluegrass Music he was raised on, fits well with the other folks in the band.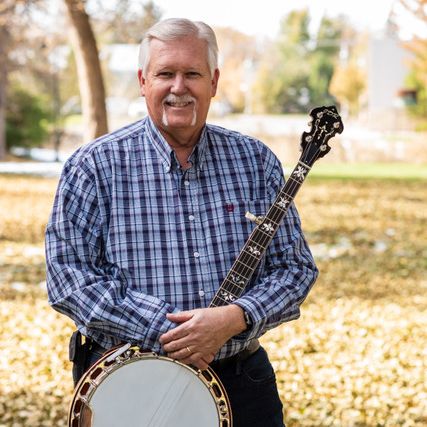 Joe Rockafellow
Vocals and Banjo
Joe started playing banjo as a teenager in 1975 after being introduced to bluegrass from a well-known banjo player in Livingston, Ken Boom.  He played in several regional bands including Deep River and Lone Mountain.  Then at the turn of the century, he went on the road with The Grasshoppers for about a year.  He is presently a member of Montana Standard out of Bozeman, Montana.
Joe is a big fan of J.D Crowe.  In fact, he has a signed portrait of him hanging in his living room at his home in Livingston.  He is very passionate about traditional bluegrass as a whole package.  The complete band sound with vocals as a top priority are things Joe strives for when he plays bluegrass.  He doesn't consider himself a very good lead singer but loves to sing tenor harmony!
Joe lives in Livingston, Montana with his wife of 30 years, Michelle and has 3 kids, Becky, Chris, and Emily.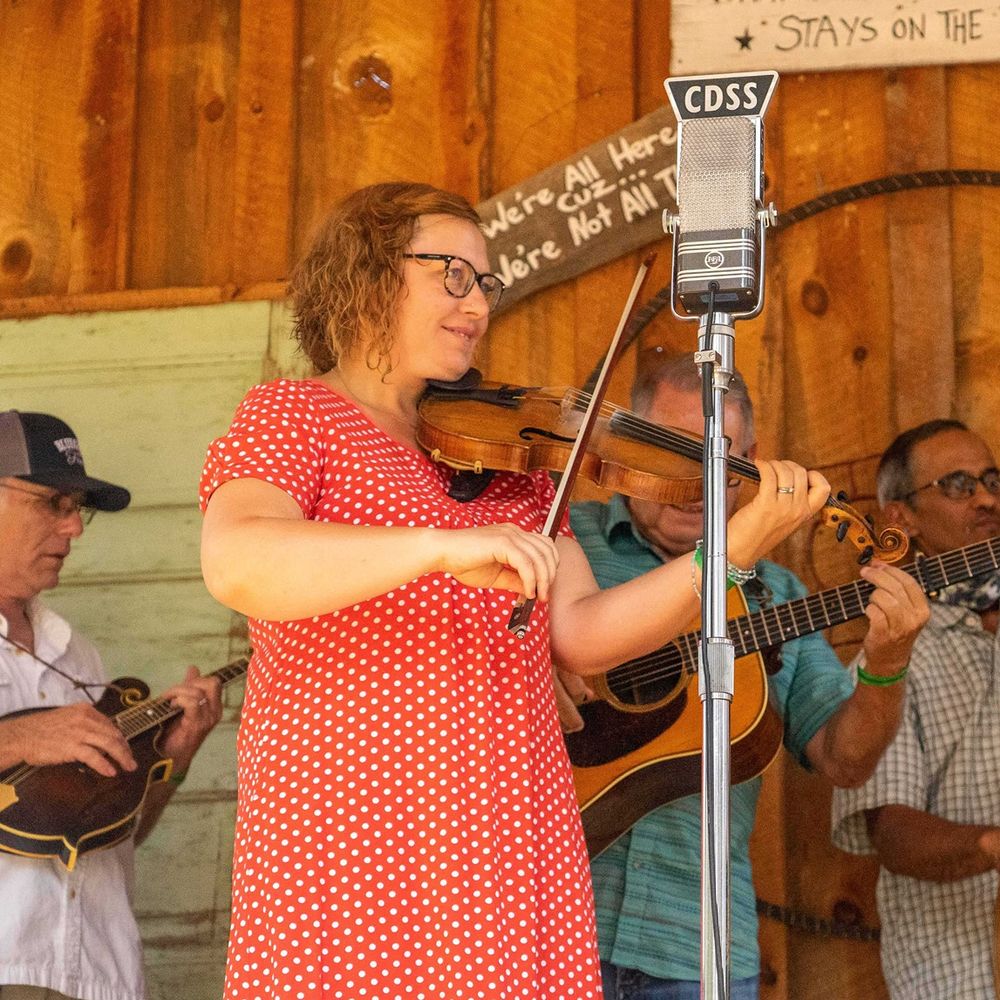 Louise Steinway
Vocals and Fiddle
Louise started playing the piano at age five.  She played the piano, fiddle, mandolin and guitar, and sang with her family band for over 20 years entertaining seniors with country and western music.  She also played the piano and fiddle with the Vancouver fiddle orchestra for ten years and played for Scottish country dances in Vancouver, Seattle and Victoria.  Louise enjoys playing and listening to all kinds of fiddle music, but especially loves a good jam session with friends!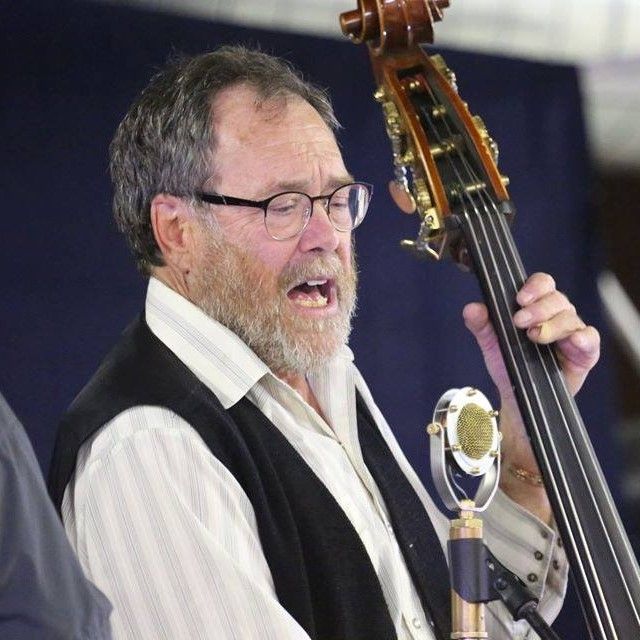 John Parker
Bass and Vocals
John Parker has been playing bluegrass music since he realized in the 60's that he could stay up with the old folks if he played an instrument.  He has played banjo and guitar and currently plays upright bass with bluegrass bands Lochwood and Montana Standard, and oldtime music with the Woodhogs.